We believe the bulk of your marketing money should be spent on developing and sharing your story. The tip might be the most noticeable, but it's definitely not the most meaningful.
1

Story

You are your business, and we're willing to bet you've got a pretty good story behind why you got started in the first place. Got an interesting story to share? We'd like to hear it.
2

Strategy

This is how we tell your story. We create the materials that help you creatively share your story with the right people. We've got quite a knack for it if we do say so ourselves.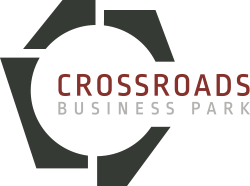 Crossroads Business Park - Developed by Wonderful Real Estate Development
The Wonderful Co. came to us with the Crossroads Business Park project. They had started the process of branding this real estate development, but were looking for a local agency that could finish the branding process and bring awareness from a local perspective.
Branding
We began the branding process by refining their current logo. We updated the colors and font, and integrated the changes across every piece of marketing collateral. We developed a custom built, mobile friendly and strategically positioned website, complete with a branded video, location photos, messaging and email integration. We designed and used a brochure as lead generation.
Awareness
To bring local awareness to the Crossroads Business Park, we created a strategic advertising plan utilizing both traditional and digital media. We created and placed advertisements in four local publications that served the intended target audience. Digital display ads, preroll clips and audience specific landing pages were designed and implemented.